The Little Things 1 John 4:19
Praying over the city at Cathedral of Saint Paul, National Shrine of the Apostle Paul.
August 28, 2018 · Saint Paul ·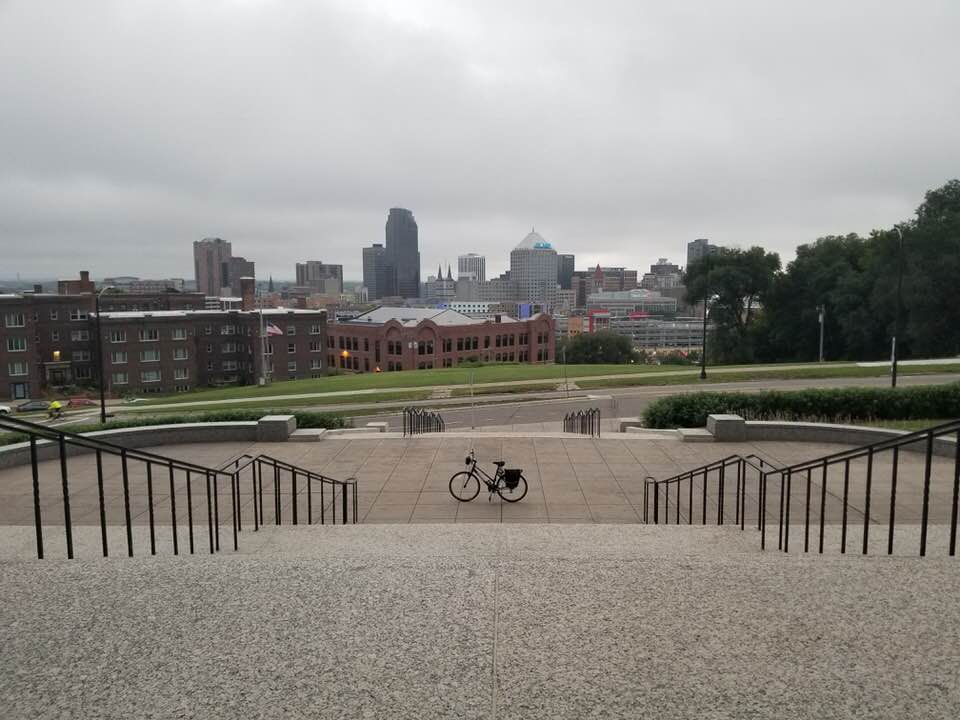 It's supposed to rain, but I rode anyway. I have missed this so much—so much. My soul craves it, and so, thankfully in only a sprinkle (so far). I had to add in the Capital. I'd never seen it a glow like this. Unsure if it's for McCain, but it sure was beautiful.
Yesterday, as I entered the gym, a gentleman opened the door for me. This happens a lot. People at LA Fitness are very gracious. It makes sense, right? We are all going to be sharing this space and the equipment for about an hour. Let's try to get along.
This man was different though—he rushed up to get the door for me. I thanked him, walked in, and since there is another set of doors, opened one for him. He froze and laughed. He said, "I can't. I wanted to be nice and walk through, but my momma would be disappointed in me." We joked, and he took the door from nearly the top, and invited me in again. This is a man I would like to get to know.
It's interesting how the little things tell us so much about someone's character. I didn't used to pay attention to such things. Correction: I did pay attention to them. It just didn't make a difference in the choices that I would then make. For example, I had a boyfriend once that did not help me change a tire. I was stranded, and he stayed home, telling me, "You're a big girl. You can do it."
Yes, yes, I can, but you are supposed to be a partner to me in this mess (life). I spent the next several years arguing with him about how I should be treated because, as you'd expect, this lack of regard continued. As interesting, while I changed that tire, another man came along, and offered to help. I was in such a rage, I denied his assistance. Oh, the crazy choices I made!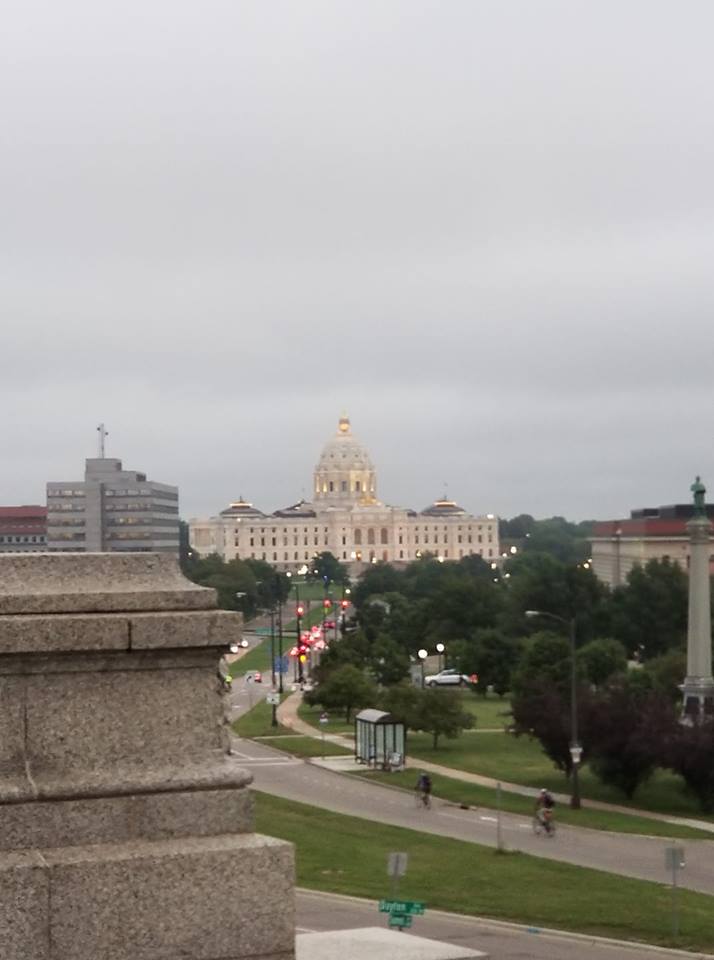 Yes, the little things we do matter. In a very brief encounter, I learned that not only does this man at the gym regard others, consider them, and is willing to go out of his way to assist, but he also honors his mamma, and good gravy, I would hope that carries over to other women in his life. I hope he learned something about me too. That I'm willing to step out of social norms and consider others too.
We make decisions every day, and in some of them, the only information we must go on is the little things, and people are making determinations on the little things we choose to do too. Sometimes I'm so stuck in my own stuff that I don't notice how I might be impacting others. I need to remember that in all things, I am a representative, an advocate, for our Creator and EVERYTHING I do reflects Him.
Dear Heavenly Father, thank you so much for the opportunity to reflect your love, grace, and kindness to others. Please help us remember to stay engaged and help others with the little things. Most are so easy—it takes little time to smile, hold a door, or help another—and Lord, please give us wise discernment to recognize what all the little things happening around us mean. It's easy to get confused, but love, kindness, and grace are from You. We love because You first loved us. (1 John 4:19) Let us always support, encourage, promote ideals that share Love & Light. In Your Mighty and Holy Name…
The verse referenced above is part of this section in 1 John 4–19 We love because he first loved us. 20 Whoever claims to love God yet hates a brother or sister is a liar. For whoever does not love their brother and sister, whom they have seen, cannot love God, whom they have not seen. 21 And he has given us this command: Anyone who loves God must also love their brother and sister.
Make it a good one peeps. I'll be chowing Fair food today. Pray for me. I'm praying for you. MUCH LOVE!