Build Treasures Matthew 6:19-21
Praying over the city at The Salvation Army – Saint Paul Citadel Worship & Service Center
September 17, 2018 · Saint Paul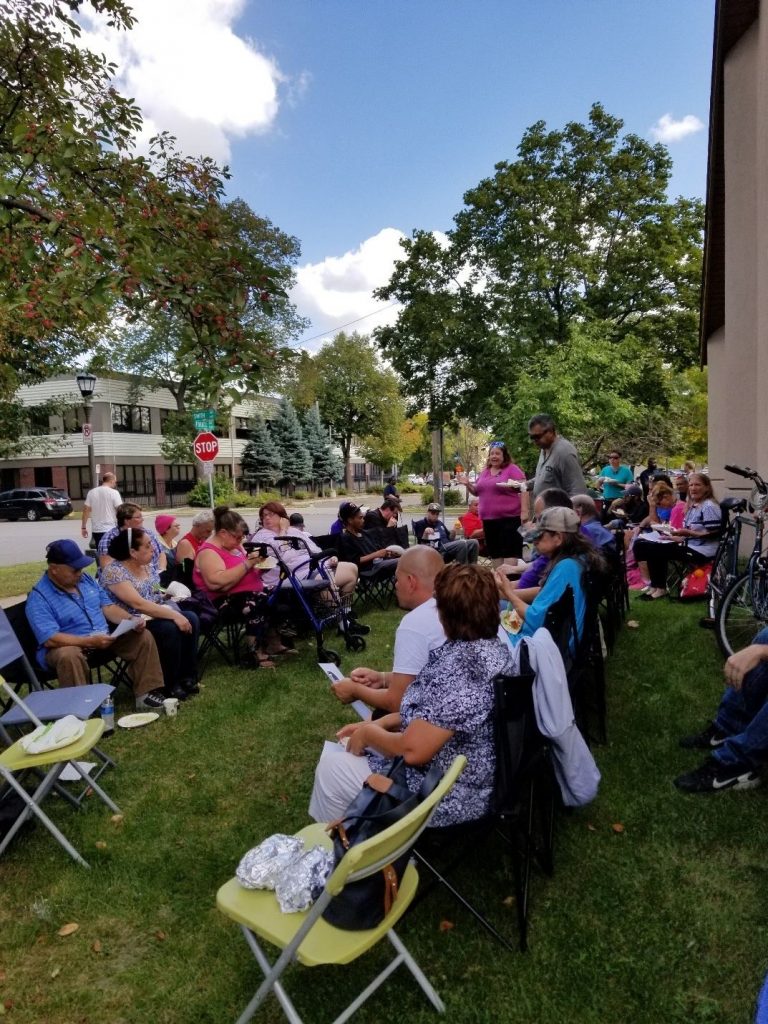 This passed Saturday I was blessed to help Communitas Twin Cities with their Street Church. During this event, participants have a lunch, participate in a Soul-full message, and gather some necessities to take with them. This time it was items like bread, peanut butter, soup, canned fruit, etc. Some participants are homeless, some nearly so—and all in need of God's love. It was hugely impactful, and I cannot wait until next month's service.
While serving, I chatted with one of the other volunteers, Jose, who told me how his family started serving. By chance (really God designed J), two-years ago they attended Woodland Hills on the night Communitas was highlighted. They'd been helping ever since—so much so much of the supplies we used that day are stored at their home.
What resonated the most with me is the word Jose used many times, "TREASURES". He would say, "You can't take these treasures with you." Or maybe, "It's just little things, but to others it's a treasure."
It so reminded me of one of my favorite verses found in Matthew 6, the wisdom we've built our financial section at WrongWayLizzie.Me upon, "Do not store up for yourselves treasures on earth, where moths and vermin destroy, and where thieves break in and steal. But store up for yourselves treasures in heaven, where moths and vermin do not destroy, and where thieves do not break in and steal. For where your treasure is, there your heart will be also."
Honestly, I believe without one bit of doubt that Jose was referring to these words Jesus spoke more than 2000 years ago to remind us of where our financial focus should be and the generosity He asks of us. Just as it says in Luke 12:48, "From everyone who has been given much, much will be demanded; and from the one who has been entrusted with much, much more will be asked."
Man, I don't know about you, but I know the Lord has blessed me which means, I've got a lot of work to do. I try not to feel guilty about that, but to simply follow His lead as to what to do, when to do it, and whom to give to. There is a lot of work to be done, but if we all do our share, we'll be sure to get it done.
Dearest Heavenly Father, you are the Master and the Creator. You know best what we can do to help others and build our heavenly treasures. Please guide us in our giving and in our activities. All we have is yours. May we be ever reminded that as we feel Your tug to bless another, may we react freely and immediately. You are a giver of great gifts. May we forever model You. In your Mighty and Holy name…
If you would like to get involved with Communitas Twin Cities or even find out more, the link is below. We are collecting for winter coats and boots. Also, we are hoping for a warm place to do church this winter. If you could pray for both to open in the coming months, that too would be a blessing.