Back in Italy Ecclesiastes 1:14
Praying Over the City at Bruegger's Bagels (800 Grand Ave, Saint Paul, MN)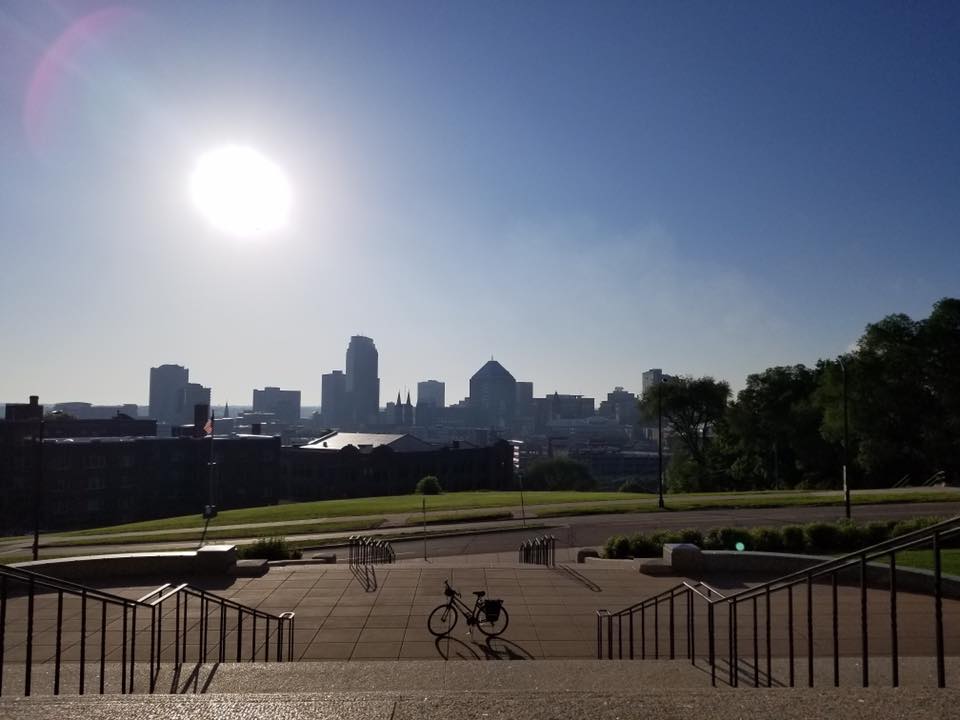 I hit the Cathedral steps this morning and with my back to the sun, I was catapulted back to Italy. The temperature, the humidity—the complete sensation was like many a morning I spent in the homeland of my ancestors. I was so moved, I cried, and I had this supreme reminder of our connection to everyone in the world. We are all the same and we are all fighting through the same fears, worries, and life difficulties…kind of.
Here in America we are very blessed. Here we might be concerned with our first world problem of, "Will I have enough saved for retirement?" Someone else in the world is wondering, "Will I have a meal today?' Yet under it all, the fear is the same— "Will I be okay?"
In that moment this morning, when the sun hit me, I was reminded how much I worry and concern myself with little details of life that really have nothing to do with really cherishing life and being helpful as possible to others. What am I doing? How much of this matter? In that instant, I just wanted to grab my backpack and leave.
A dear friend that I met at the Amalfi Coast, Ms. Zoe, left for Thailand this week. She'll be there three weeks. She took her backpack, is enjoying life, and in the process, helping others. I'm communing with her in spirit and asking the Great Spirit of the Universe what He (She) would like of me. Life is too short to worry it away on the little details.
I have seen everything that is done under the sun, and behold, all is vanity and a striving after wind.
Ecclesiastes 1:14 (ESV)
Dearest Heavenly Father (Mother), our time here is so short. May we strive to be of maximum use to you by leaving behind our fears and walking with faith in you. Nothing we do here will last and our only legacy is how we use what you've given us to help others. May we ever stay focused on that goal. In Your Mighty Name…
Please bring any prayer requests forward. God is with you.