Stomping Grounds John 6:28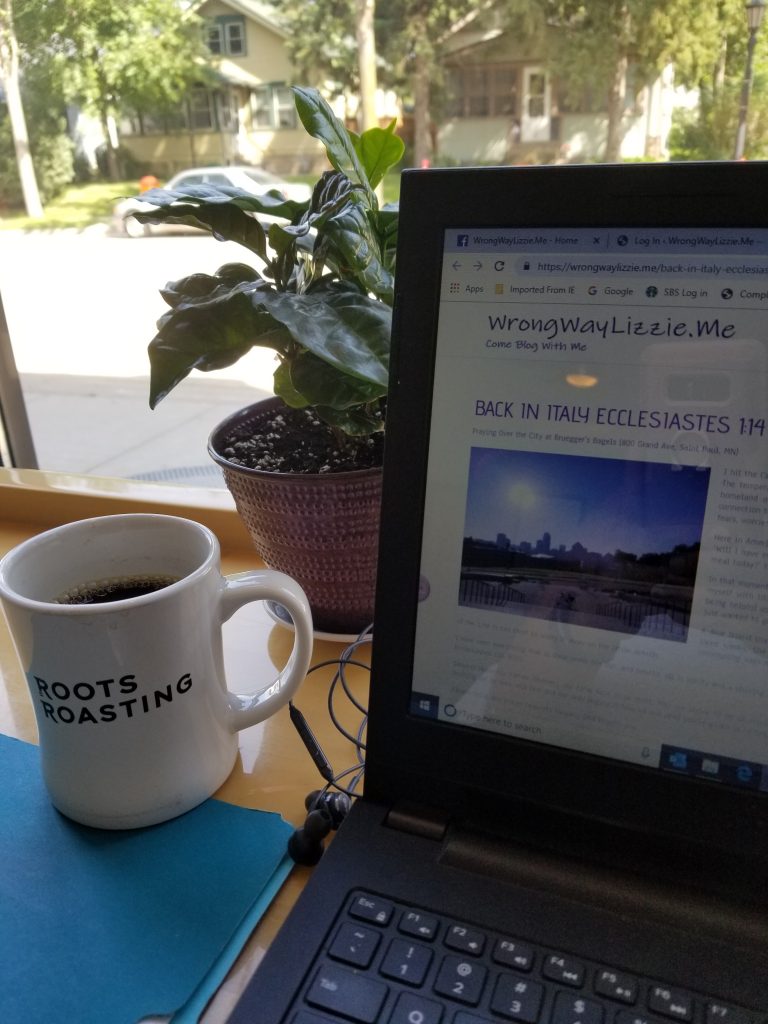 Today I am in my old stomping grounds—the neighborhood I left in May when I went on a search of the living arrangements God had in store for me. The journey was very interesting. He (She) opened my eyes to so much. That all may be discussed in future blogs. The topic for this one the comforts of home.
Being here today is comfortable. I know this neighborhood. I know this area. I've written from this coffee shop, probably from this chair before. It's like home. Interesting as well, I am equally as comfortable in my new home. I was the moment I walked in.
That same comfort was not part of my experience the first few days, or even weeks, in the apartment that was my home in this area in the winter of 2016. There was much about it that was awkward—foreign. I'd amble about, trying to figure out the space, and worked to make it a home. Eventually, it became comfortable and it was hard to leave earlier this year.
In contrast, though, this neighborhood, the one I am in right now, was comfortable. I was completely at home in the surrounding community. I loved it. I'd walk or bike for miles, never fearful, simply at home and connected. That is not the case where my new home is located. There are parts of it that are a fit for me. Others are so foreign.
Yesterday, as an example, I went for a bike ride along the river. Sounds lovely, doesn't it? It was NOT. This bike path aligns a very commercial area that is very industrial and not the industrial look that is trendy and cute. This is commercial zoning that is not attractive at ALL. Top it with the dead fish smell from the river and all the fencing to keep the innocent from the "industrial sites", it was NOT the gentrification of which I've become accustomed.
How horrible is that? That I expect all the things I look at and am connected to be "pretty" and put forth in a way that I approve. That area, with shipping lanes, trucks, and various other commerce feeds these pretty areas with all we need. CORRECTION: All we WANT…
It reminds me of a section in John 6, after Jesus had performed several miracles, namely feeding thousands. Crowds began to search for Him. Jesus, though, intentionally hid from some. He knew that many were just after the good stuff. They just wanted to be fed. Like me, they just wanted the good stuff.
In John 6:28, they ask, "What is the work of God?" Jesus responds, "To believe in the one He sent." Simple enough, right? But after all, Jesus had already shown them, they asked for more—other signs and miracles. They simply were not satisfied.
I don't want that to be me. I want to see all of it through grateful eyes. May I be comforted always simply knowing They walk with me.
Dearest Heavenly Father (Mother), thank you so much for all you have given me today and every day. Please open my eyes so that I might see You in every area, every place, and every person. You are there. I just must believe in the One He sent. It is ALL beautiful because it ALL contains you. In Your Mighty Name…
If you have prayer requests, please bring them forward. This transition took me away, but I'll be writing and praying more.