Getting It Together Genesis 16:16 and 17:1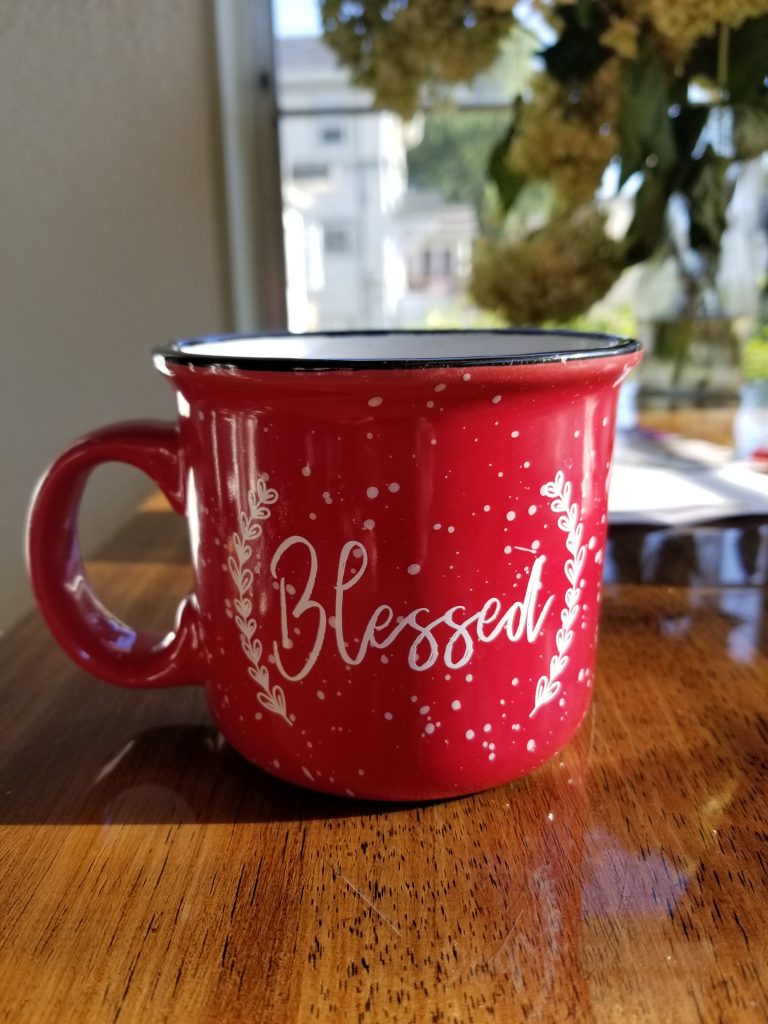 I didn't get up for my ride this morning. The alarm went off, then I hit snooze to my three limit and rolled over again. I'm bummed about it but trying hard to not get too down on myself. This has a tough summer of transition. I've worked hard and crave a bit of relaxation. Besides, I love my house and love being in it. Sometimes, I don't want to leave. There are so many little projects that I desire to complete. Personal experience has also taught me that I will be motivated to do what my heart desires in the right time. Shaming myself because I didn't do it has never truly motivated me to get it done.
However, I miss my early morning rides and this summer will quickly be to an end with me trapped in these four walls with the blustery cold that keeps me from riding. To ensure clarity, there are more than four walls—I feel compelled to count them—that OCD in me, but trust me, there are more than four walls in my new home. Geez, that saying must date back to one room sod houses. But I digress…
Last winter was painful and I never found a good substitute. Maybe this year I will. Maybe there are things in transition for my habits and my preferences. Maybe I just need to trust that all of this will sort out in the right time.
For some reason, my slow transition to getting back to my riding routine got me thinking of Abraham in Genesis 16 & 17. I was reading through these sections over the winter because I really wanted to learn more about God's promise to his descendants; that God would create a great nation through Abraham. My concern being that Abraham had two sons—Ishmael and Isaac. Ishmael grew to create the nation of Islam and Isaac lead the Jewish nation. Both have been warring ever since because each believes they should have righteous ownership over the Holy Land, and I wanted clarity on exactly what God promised to Abraham. That study and my thoughts about it is fodder for another time.
So, how does any of this relate to bike riding? Let me tell you. Genesis 16:16 says, "Abram was eighty-six years old when Hagar bore him Ishmael." Then as you start into Genesis 17:1, the very next verse in the text it reads, "When Abram was 99 years old…"
What? Whoa! Thirteen years passed and still no promised son through his wife Sarah. AND…AND…AND the whole reason they put Hagar in the whole middle of the "God promised us a baby" mess was they felt like this was taking too long and they didn't trust God. It isn't until a few chapters later when Abraham* was 100 years old that Isaac was born. (Genesis 21:1)
This is the important thing I need to remember: God can take a while to create change and to fulfill His (Her) promises to us. This stuff doesn't happen overnight. I need to trust and be patient that things will happen EXACTLY when they should.
Dearest Heavenly Father (Mother), if I truly have faith, I must remember that you will create change in exactly the right time provided I continue to trust in you. Thank you for the blessings of each day. They all hold wonderful promise if I stay exactly in the moment with you. I trust you. I love you and I am grateful for the blessing of today. In Your Mighty Name…
Please contact me with any prayer requests. God is with you.
*If the name changes, Abram verses Abraham, are confusing, it is the same person. When God enters a covenant with someone, He (She) will frequently change their name. This happened even in the New Testament when Saul became Paul (Acts 13:9) or Simon become Peter (John 1:42). Abrahams transition is in Genesis 17.