Faith Filled Hypocrisy John 7:24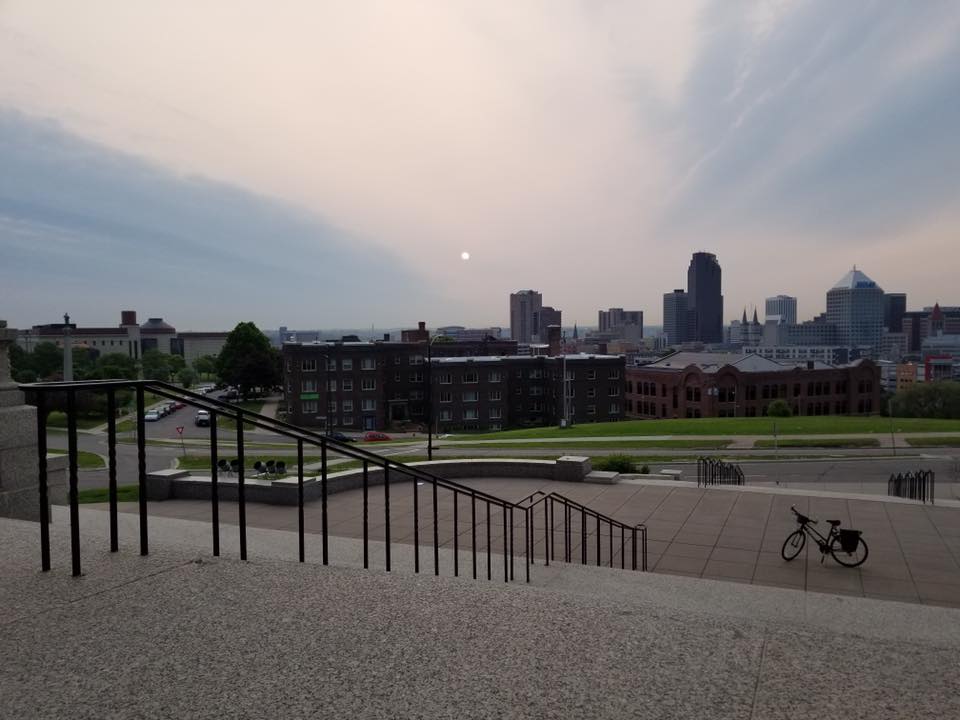 The sun this morning was stunning. The picture does not capture the red fury that was in the sky. I tried to zoom in, but still the electrifying boldness was tempered by the lens. What further marked the emotion was the scarlet fireball couldn't quite break all the clouds. Parts were blocked adding to the intensity of the image.
Interesting to this parallel was where my Bible studies lead me this morning. I read through John 7 and most of it was Jesus being misunderstood. People not quite understanding what He was trying to project and at times, boldly coming against Him. Gossip, musing, and ill will stirring the pot. Some still followed Him, but so many others found reason to stay stuck in lies.
In John 7:21-24, Jesus speaks directly to the hypocrisy of the religious elite, ending the paragragh with this statement, "Do not form superficial judgements, but form the judgements that are just."
There's a lot of hypocrisy today. The religious elite of today is not much different than 2,000 years ago. This world is so broken. I could go on about so many issues leading the headlines today and "What would Jesus do?" Or really, "What does Jesus want you to do?" He was so, so good at boldly loving people into the light. He set the tone. He is the guide.
I see our Creator in this morning's ruby red sun. Intense and smoldering, looking down, and trying to break through. I don't believe in an angry God. He is passionate and broken-hearted, and what I would like you to consider and to pray about, "What does He REALLY want you to do? What is His will? How would He be behaving today?" Listen intently. Let Him in, and even if it's tough, do what He says.
Dearest Heavenly Father (Mother), please help us to form judgements that are just. It is your good and perfect will we seek. Show us the way, guide us with your light, and offer us the same passion as we see in the morning sun. We want to make this world better for all. You created us, each and every one. Let us recognize that fully and completely. In Your Mighty Name…
If you have prayer requests for me, please bring them forward. You are loved.