Category: Your Word – Travel Blog – Psalm 119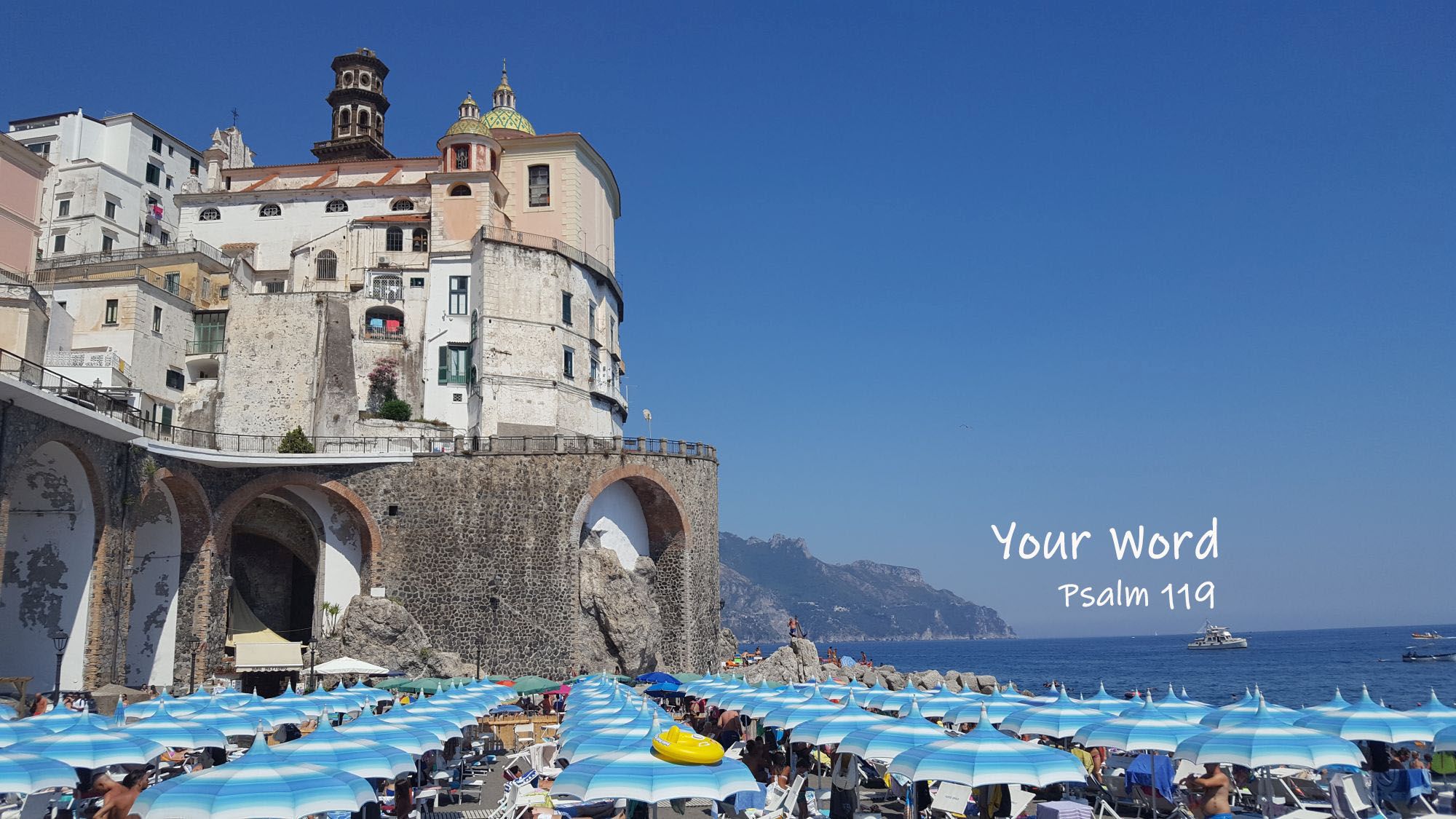 "Your Word is a Lamp for my feet, a Light for my path." Psalm 119:105
I've been blessed with a wandering spirit and before I turned 25, I'd traveled to most of the United States, parts of Canada, and Mexico. God also blessed me with a career that allowed me to see much of America which further soothed my wanderlust, and for my 50th birthday, I wanted to visit Italy, but with no travel companion available, I strapped on a backpack and headed off for this adventure alone with God as my guide.
What I found was the most miraculous journey. When it's you alone, in a foreign land, with your only reliance on God, it is one of the most impactful Spiritual journeys. He revealed to me things I would not have seen. He connected me to people in a way I had never realized. I now crave that connection so much so that I plan to move my life into an RV and travel wherever He leads me.
His Word has given me direction, strength, companionship, motivation, and comfort as I walk through all parts of my life, but I feel it the most when exploring all parts of this great world He's created. He has much to reveal to us and life is short. Let's explore it together as He lights the way…
A Bigger God Hebrews 13:8
Praying over the city in Grand Rapids, Minnesota. August 18, 2018 This morning I woke with worry. It's never fun. I tried to push it way, pray it away, to have faith, and I do. I have faith, but I still worry. It is so hard to be in the middleRead More
In Need of Healing Venice Italy
B&b Ca. Barbaria. August 4, 2017 · Venice, Italy · I am packing in Venice. In a few hours, I'll be on a train to Naples. Yesterday I was blessed to meet a young girl on a train, Benedetta, who gave me travel tips and told me of the Naples Underground. I'll share thatRead More
Welcome to Naples! (Napoli)
Live  at Hotel Zara Napoli – Hotels Naples. August 5, 2017 · Naples, Italy · Welcome to Naples! (Napoli) PS My room smells like dog. Bluck! At least you have AC…at least you have AC…at least you have AC…(the chant so I stop smelling DOG)!
Your Personal Gondola Ride Venice Italy
August 2, 2017 · Venice, Italy · Anytime I am traveling any part of the world, even my own neighborhood, I love to take it in the sights and sounds. Here is your personal gondola ride with a special serenade…enjoy! This one is only truly found here.