Jewish Ghetto of Venice Italy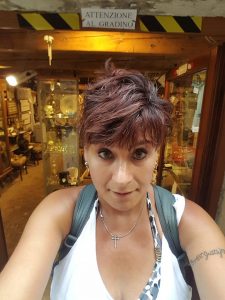 Jewish Ghetto of Venice.
August 3, 2017 · Venice, Italy ·
Today I found a doorway just my size–and I'm NOT kidding. The frame is just inches from my head topping around 5′ 2″. Y'all are gonna need to duck near there!
I found lots of doors that size in the Jewish Ghetto of Venice. I'm not sure why the entries are so small, but I do know this area was quartered off with barbed-wire, containing the Jews until they were then shipped to concentration camps in 1943 and 1944. I was humbled, honored, and emotionally moved to start my day in this very importantly historic area.
#heartbreaking #GodHelpUs