A Bigger God Hebrews 13:8
Praying over the city in Grand Rapids, Minnesota.
August 18, 2018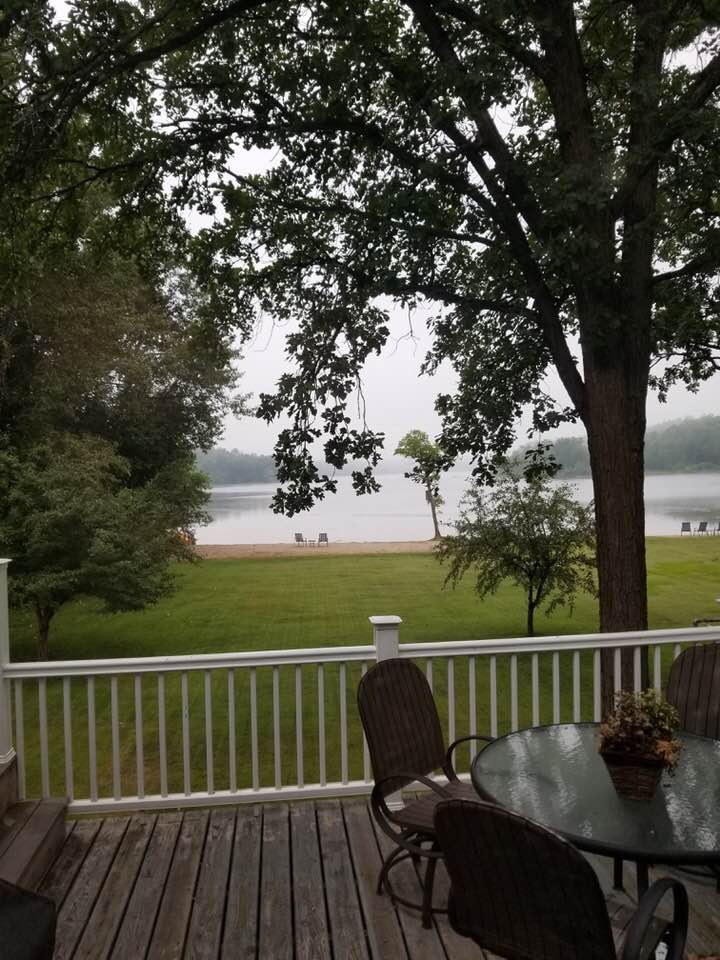 This morning I woke with worry. It's never fun. I tried to push it way, pray it away, to have faith, and I do. I have faith, but I still worry. It is so hard to be in the middle of something, unsure of the outcome because that is where worry comes from—uncertainty, but honestly, we are always in the middle of something. Nothing in this life is constant. It is always in flux, and nothing in this life is certain. Anything and everything can change in an instant, and I want to write, EXCEPT GOD. That God never changes, but I just can't see to write that. Maybe that's not true. Maybe God does change because our perception of Him is changing.
God Himself might be exactly the same all the time. The Bible says God is the same today, yesterday and forever. (Hebrews 13:8) God never changes. Why change perfection, right? But how we see God can change over time and if our perception of Him changes, then God to us can change.
What I need to be careful of is that God gets bigger and bigger, fitting into more spaces of my life and able to conquer more. Of course, that is who He always was, but I need to transition my thinking to adopt that enormous size of God. That the God in my mind is Love—that I see everything, even hardship, through the rosy love glasses of God, because that is who He is—the Master and Creator of Love. That God is calm, and patient…nurturing, helpful, strong, soft…He is all these things and MORE. He is Everything and Anything I might need at any time. He is Everything.
I must be careful that my idea of God does not get smaller. There's this great book, The Divorce of Heaven and Hell by CS Lewis. If you've never read it, I recommend that you do. You will immediately see the value of the "small" reference.
It's hard to rely on a small God. When I bring God anywhere closer to my level, I need no reliance on Him. Why would I concede to His will over mine? I cannot make God small. He must remain BIG, BIGGER than life, Lording Over All.
Dearest Heavenly Father, as smart as we think we are, it is so hard to grasp how BIG you are and your infinite Power. Sometimes, as we try to understand You, we make you small—we bring you closer to our level and that is not who you are. Help us to see You Lord as You really are—in everything, about everything, with all the Grace and Mercy and Love. You made EVERYTHING good and we can trust You without reservation. You are EVERYTHING. Guide us away from worry and into the space of understanding Your will, then moving things in the direction you wish. You are EVERYTHING GOOD. Help us to see it. In Your Mighty and Never Changing Name…
Good gravy, I never know where these are going. I wanted to write about my own personal struggle, but this was so much BETTER. God is so, so GOOD. May you be blessed today and every day.