Bring on the Light John 1:4-5
Praying over the City at Golden Thyme on Selby.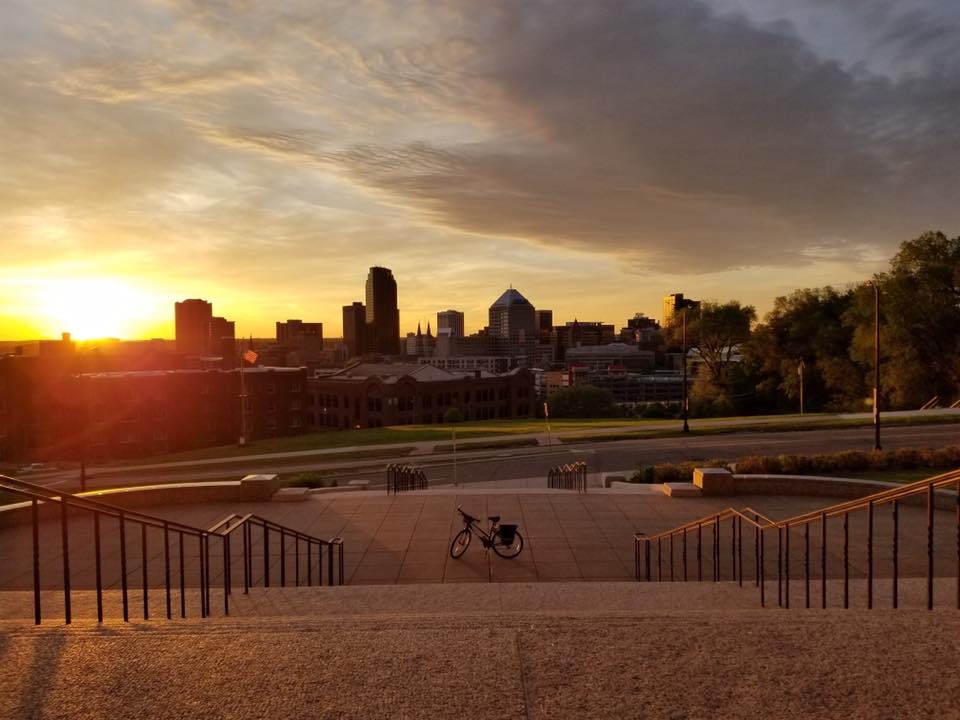 I didn't quite make it for sunrise, but this morning, I was awfully darn close. I was up before the alarm, rolled over, and then thought, "I might be able to arrive with the sun at the steps of the Cathedral." Not quite, but close. It is going to get harder and harder to arrive before the dawn as we are in that glorious period of the days getting longer.
It's beautiful, isn't it? Reminds me of a very poetic section of the Bible in John 1 where "the one whom Jesus loved" (John 13:23, John 19:26, John 20:2 and John 21:7, John 21:20) tells us:
In Him was life, and the life was the light of men. And the light shines in the darkness, and the darkness did not comprehend it. John 1:4-5 (NKJV)
I like this version, "darkness did not COMPREHEND it." Other versions say OVERCOME. Both are true, but this lack of understanding of light, life, and ultimately love—all are interchangeable in the Creator—intrigues me. If darkness cannot understand the light, then I must automatically offer grace and forgiveness to those in the dark. It's a little like Jesus claiming, "Father, forgive them. They know not what they do." (Luke 23:34)
I was just talking with a friend yesterday about how our views on so many matters have shifted. At one time, I was in the dark about these things, then God showed a light in and now I understand better. There are still a ton of things that are part of my darkness. God will reveal more as long as I am open, honest, and willing.
I have a hard time offering grace to those in the dark. I want them to somehow see the Power of the Light and I'm working to remind myself of two really important principles:
I too used to be in the dark about those same ideas or issues. It took time and the patience of others for the Light to shine through.
2. There will ALWAYS be darkness. It's part of the creation. The sunsets and then rises. Darkness cannot exist in the Light so we must work to spread as much light, love, and life as we can.
Tough principles to carry with me always, but it is my prayer this morning that I will forgive those in the dark and do as Jesus did, love as many people in the the light as I can.
Dearest Heavenly Father (Mother), you are the Creator of ALL things good—the Master of Light and Life. May your Power flow through us so that our dark places are removed and we can share that love with others. I pray I take steps today to make the world a better place for those I touch today. In Your Mighty name…
If you've got prayer requests for me, bring them on. I've got a long drive today and would LOVE to Spiritually connect with you.